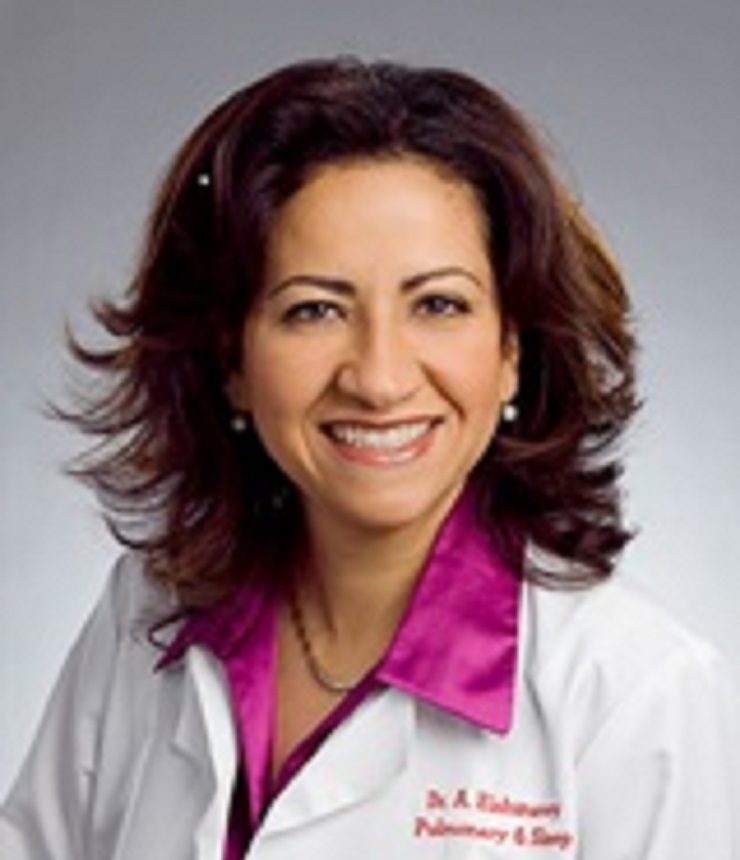 Pulmonology
Ashgan Elshinawy, D.O.
Dr. Elshinawy treats patients at the following locations:
To schedule an appointment, call 609.924.9300
Bio
Education
Areas of Focus
Did You Know?
Bio
Dr. Elshinawy is Board certified in Internal Medicine, Pulmonary Medicine, and Sleep Medicine.
Education
College
New York University
Medical School
University of Medicine and Dentistry of New Jersey - School of Osteopathic Medicine
Residency
Beth Israel Medical Center
Fellowship
New York University and Memorial Sloan-Kettering Cancer Center
Areas of Focus
Pulmonary Disease and Sleep Medicine
Did You Know?
When Dr. Elshinawy was not seeing patients, she was on the soccer field coaching her kid's teams for many years.