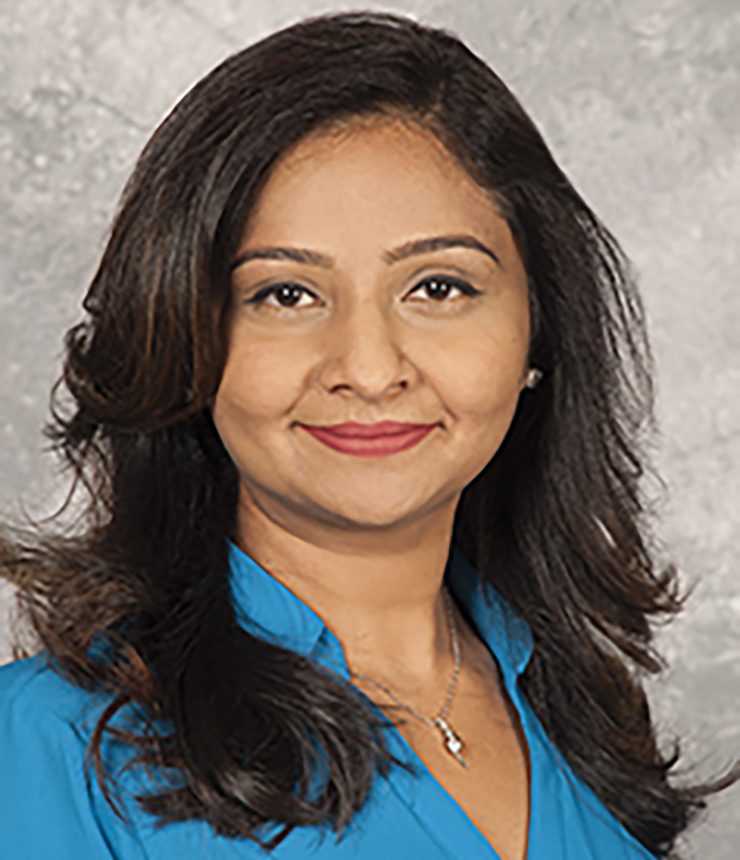 Endocrinology
Rajshree "Ria" Patel, M.D.
Dr. Patel treats patients at the following locations:
To schedule an appointment, call 609.924.9300
Bio
Education
Areas of Focus
Did You Know?
Bio
Rajshree Patel, M.D., is board certified in Endocrinology, Diabetes/Metabolism, and Internal Medicine. She was the Co-Director of the Pituitary Clinic, Ochsner Clinic Foundation, New Orleans, LA, prior to joining Princeton Medical Group in 2018.
Dr. Patel has earned a ECNU certification in the field of neck ultrasonography for physicians who perform consultations and diagnostic evaluations for thyroid and parathyroid disorders.
Education
Medical School
Government Medical College
Residency
Residency at Nassau University Medical Center; Fellowship at Ochsner Medical Foundation
Areas of Focus
Endocrinology, Pituitary, Parathyroid, and Adrenal Disorders, Osteoporosis, Thyroid Diseases, and Diabetes
Did You Know?
Dr. Patel loves to travel and read medical mysteries!
Dr. Patel is great. She's been fast, clear on diagnosis, and pro-active in helping me get resolution – also, cheerful, and willing to answer any question. Will definitely stay with her.