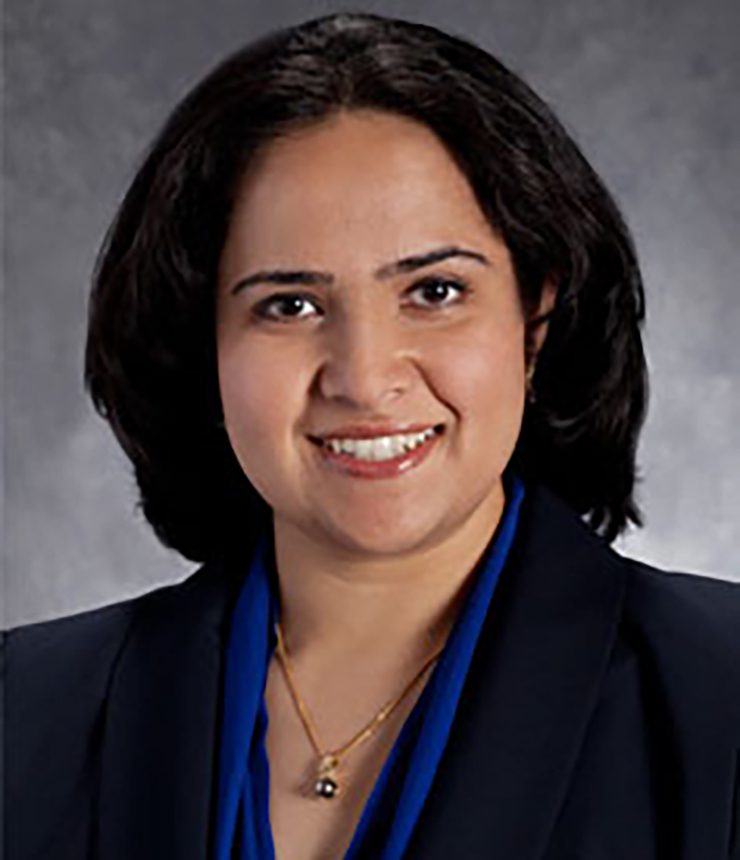 Endocrinology
Ramya Vedula, D.O.
Dr. Vedula treats patients at the following locations:
To schedule an appointment, call 609.924.9300
Bio
Education
Areas of Focus
Did You Know?
Bio
Ramya Vedula, D.O., is board certified in Internal Medicine and Endocrinology, Diabetes and Metabolism. She joined Princeton Medical Group as an Endocrinologist in 2014, and provides a full range of Endocrine and Metabolic Disease patient services, in addition to thyroid ultrasounds.
Dr. Vedula has earned a ECNU certification in the field of neck ultrasonography for physicians who perform consultations and diagnostic evaluations for thyroid and parathyroid disorders.
Education
Medical School
University of Medicine and Dentistry of New Jersey – School of Osteopathic Medicine
Residency
Residency at St. Peter's University Hospital; Fellowship at Dartmouth-Hitchcock Medical Center; MPH at The Dartmouth Institute
Areas of Focus
Diabetes Mellitus, Thyroid Disorders/Cancer/Nodules, Hyperparathyroidism, Osteoporosis, PCOS, Obesity, Adrenal and Pituitary Disorders
Did You Know?
Dr. Vedula likes to travel and interior decorate! She also speaks Telugu and is familiar with Hindi and Spanish.
This is my first time encountering Dr. Vedula and I have to say this was probably the single most enjoyable Dr's visit I have EVER had. She is personable and informative, but explains everything in a way that made sense. I can't say that doctors visits are enjoyable, but this was exactly that. She is AWESOMESAUCE!😊