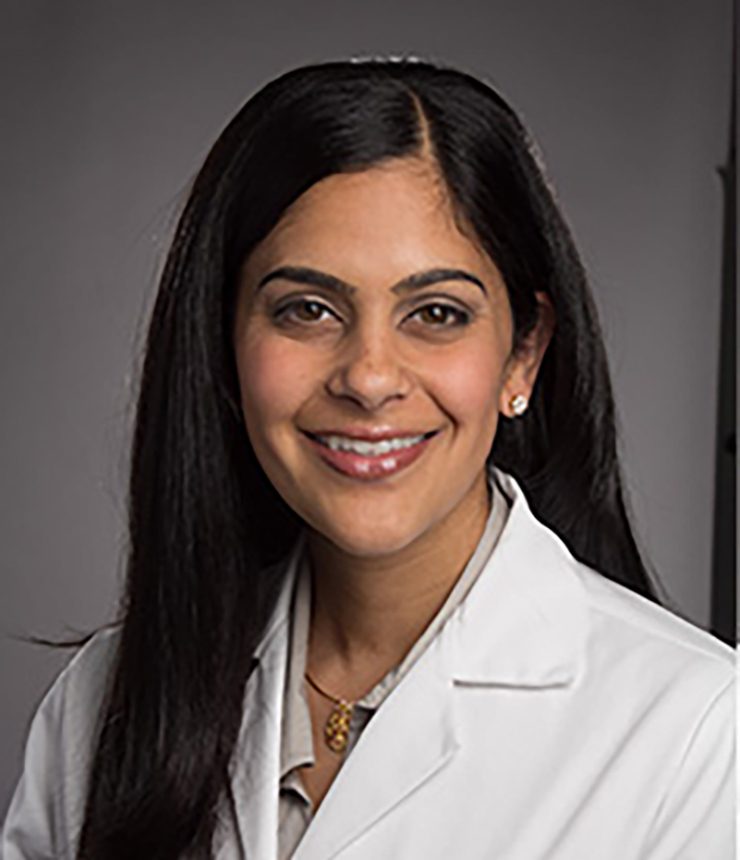 OB/GYN
Anita Saha, M.D.
Dr. Saha treats patients at the following locations:
To schedule an appointment, call 609.924.9300
Bio
Education
Areas of Focus
Did You Know?
Bio
Anita Saha, M.D., joined Princeton Medical Group in 2012 after being in private practice for three years and has admitting privileges at Penn Medicine Princeton Medical Center. She is board certified and a fellow of the American College of Obstetrics & Gynecology.
Education
College
University of Michigan – Ann Arbor
Medical School
Albert Einstein College of Medicine
Residency
NY Presbyterian – Cornell Medical Center (2005 – 2009)
Areas of Focus
Obstetrics and Gynecology
Did You Know?
Dr. Saha is a Michigan Wolverine!
I cannot recommend the OB/GYN department enough. I have had them care and deliver for all three of my babies and for the last baby I traveled 1 hour and 20 minutes to see them since I had moved away because I loved the practice and the doctors for my first two so much. Dr. Saha has been my primary and she is the best! She is so patient, attentive, and caring—makes you feel like you are her only patient! I got to give a shout-out to Erin the nurse as well—loved her for all three kids and how she always made you feel welcomed coming in for a visit and always helped address any question I had. Even though Dr. Saha was my primary, I did have Dr. Desphande and Dr. Schwartz deliver two of my babies and likewise, both were super genuine, attentive, personable. This practice is 100% the best—makes you want to have another babe 🙂